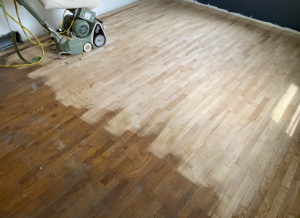 Welcome to Son's Flooring, your go-to hardwood flooring experts. Our specialty lies in providing top-notch hardwood floor restoration services that will bring your flooring back to life. With our years of experience in the industry, we are confident in our ability to restore any hardwood floor to its original beauty.
Assessment and Consultation:
Our team of experts will assess your hardwood floor to determine if it is a good candidate for restoration.
During the consultation, we will discuss your options, answer any questions you have, and give you an estimate of the time and cost involved in the restoration process.
Hardwood Floor Restoration Services:
We use the latest equipment and high-quality products to restore your hardwood floors to their original beauty.
Our restoration process includes sanding, staining, and refinishing, which eliminates any scratches, stains, or other damage to the floor.
We work to bring out the natural beauty of your hardwood floors, while also ensuring they are durable enough to withstand daily use.
Benefits of Hardwood Floor Restoration:
Restoration is a cost-effective alternative to replacing your hardwood floors.
Restored hardwood floors not only look great, but they also increase the value of your home.
Hardwood floor restoration is a sustainable option, as it reduces the need to dispose of old flooring materials.
Frequently Asked Questions:
How long does the restoration process take?

The timeline varies depending on the size of the floor and the extent of the damage, but most projects take between 2-5 days to complete.

How long will the restored floors last?

With proper maintenance and care, your restored hardwood floors can last up to 20 years or more.
At Son's Flooring, we take pride in our ability to provide top-notch hardwood floor restoration services. Contact us today to schedule a consultation and let us restore your hardwood floors to their original beauty.