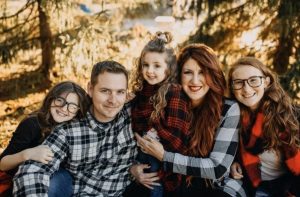 A Family Tradition of Exceptional Flooring Services
Welcome to Son's Flooring, a family-owned and operated flooring business that has been serving our community for almost a decade. Our founder, Keith Bray, started the company over 30 years ago, and today, his son, Caleb Bray, carries on the family tradition of providing exceptional flooring services.
Quality and Customer Satisfaction as Top Priorities
We take pride in our ability to deliver the quality that our customers expect, and we don't consider the job complete until the customer is satisfied. This is what sets us apart from the competition. As a smaller, family-based business, we have the experience needed to ensure that every project is completed to the highest standards.
Overcoming Challenges with Knowledge and Determination
With years of experience in the industry, we have faced all kinds of challenges, but our knowledge and determination have enabled us to overcome them. We believe that with the right attitude, every job is possible.
When it comes to choosing flooring options, we understand that it can be overwhelming for some people. That's why we recommend being prepared with an idea of what you want and how you plan to move and store furniture. We also suggest having a backup plan for accommodations if certain smells may bother you.
Staying Up-to-Date with the Latest Industry Trends
As members of the NWFA (National Wood Floors Association), we are committed to staying up-to-date with the latest products and trends in the industry. We attend the NWFA Expo and receive several magazines yearly to ensure that we are providing the most innovative and modern flooring solutions to our customers.
Honoring Old Traditions with Integrity and Craftsmanship
At Son's Flooring, nothing brings us more satisfaction than transforming our customer's homes. We have spent years honing our skills to ensure that we can adapt to each job and produce the same quality product. Our motto is "Integrity Lives On," and we honor the old tradesmen before us by never cutting corners and being true craftsmen.
Join the Sons Family of Satisfied Customers
If you're looking for quality flooring services with a personal touch, we invite you to join the Son's family of satisfied customers. Contact us today for more information or to schedule a consultation.