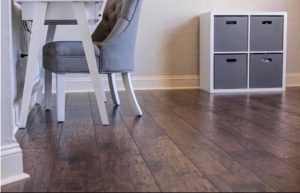 Welcome to
Son's Flooring
Comprehensive hardwood flooring services
for both residential and commercial clients.
Our Services
Son's Flooring is the go-to company for all your hardwood flooring needs. With years of experience in the industry, we provide exceptional flooring services that meet your unique needs and preferences. Our team of experts uses the latest techniques and materials to ensure that your hardwood floors are installed, refinished, repaired, or restored to perfection. Learn more about our services below and transform your space with beautiful hardwood floors.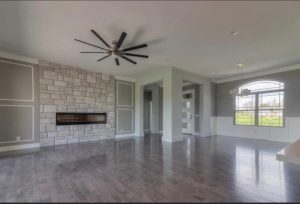 Why Choose Son's Flooring
If you're looking for high-quality hardwood floor installation and refinishing services, then Son's Flooring is the perfect choice for you. With years of experience in the industry and a team of skilled professionals, they can transform your home's floors into stunning works of art that will last for decades. Their attention to detail and commitment to customer satisfaction make them a trusted and reliable choice for all your hardwood flooring needs.
Durability
Hardwood floors are highly durable and can last for many years with proper maintenance. They can withstand heavy foot traffic, spills, and everyday wear and tear, making them an ideal flooring choice for homes with children and pets.
Aesthetics
Hardwood floors add a timeless and elegant appeal to any home. They come in a wide range of colors, patterns, and finishes, allowing homeowners to choose a style that matches their interior design and personal taste.
Easy to Maintain
Hardwood floors are easy to clean and maintain, requiring only regular sweeping and occasional polishing. They do not trap dust, dirt, or pet hair, making them a hygienic flooring option.
Improved Indoor Air Quality
Hardwood floors do not contain allergens, toxins, or other harmful substances that can affect indoor air quality. They are a healthy flooring option for people with allergies, asthma, or other respiratory issues.
Enhanced Home Value
Hardwood floors are a highly desirable feature that can increase the value of a home. They are a long-term investment that pays off in terms of aesthetics, durability, and resale value.
Versatility
Hardwood floors are versatile and can be used in any room of the house, including bedrooms, living rooms, kitchens, and bathrooms. They can also be refinished to restore their original beauty or to give them a new look.
Looking to have hardwood floors installed or refinished?
Schedule a no-cost consultation today!
Schedule a no-cost consultation with us at Son's Flooring to see why we're the best choice for your hardwood flooring needs. Our experienced professionals will evaluate your space, discuss your preferences, and provide personalized recommendations for the best flooring options. We'll also answer any questions you have about the installation or refinishing process and provide a detailed estimate. Trust our attention to detail and commitment to customer satisfaction for exceptional service and stunning results that exceed your expectations.