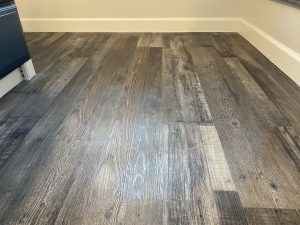 Welcome to Son's Flooring, your go-to destination for professional flooring installation services. Our team of skilled installers has years of experience and expertise in installing various flooring types, including luxury vinyl plank, engineered hardwood, and laminate. Our focus is on providing exceptional quality and customer satisfaction in every project we undertake.
Luxury Vinyl Plank Flooring Installation
Luxury vinyl plank flooring offers an excellent alternative to traditional hardwood flooring. It is durable, easy to maintain, and provides a natural wood-like appearance. Our team of installers can handle the installation process for you, ensuring that every plank is perfectly aligned and secured in place.
Engineered Hardwood Flooring Installation
Engineered hardwood flooring is a versatile and durable flooring option that combines the beauty of natural wood with advanced technology. Our team has extensive experience in installing engineered hardwood floors of different styles and finishes. We guarantee that your flooring will be installed flawlessly, ensuring that it enhances the aesthetics of your space.
Laminate Flooring Installation
Laminate flooring is a popular and cost-effective alternative to hardwood flooring. It offers the look of natural wood, stone, or tile, but at a more affordable price. Our team of installers can help you choose the right laminate flooring that suits your style and budget. We will ensure that your flooring is installed precisely and efficiently, with minimal disruption to your daily routine.
Are you in need of professional flooring installation services for your home or business? Look no further than Son's Flooring. Contact us today to schedule a consultation with our team, and we will provide you with a free estimate for your project. Let us help you transform your space with beautiful and durable flooring that will last for years to come.